January 3rd, 2013
15 Minutes
For awhile now, I've been marking this as my Warhol moment. I can't place what precisely that means, but something about the pop and the fizzle has drawn in this former classicist. And it seems I'm not alone. Bond No. 9's Warhol notes provided the color palette and inspiration for my Nashville condo, and now Nars has joined the party.
They're truly works of art on their own, and I'm starting to think that's how I'd like to live my life….or perhaps how I always have. Plus, I think Andy would agree that a little mess and a little excess never hurt anyone.
A year ago, dear friends, I was in the throws of converting my poppy excess into a momentary mess. I was stripping down my own little silver factory. I was deconstructing wonderland.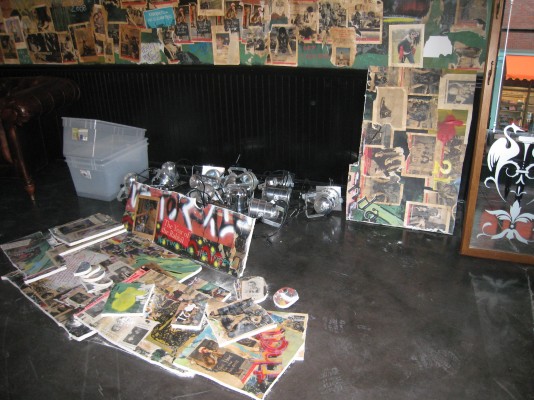 But one of my new Nars eyeshadows reminds me that Andy Warhol printed that art is what you can get away with. So….give me 15 minutes, friends, and let me see what I can do.