October 21st, 2012
Falling in the Sun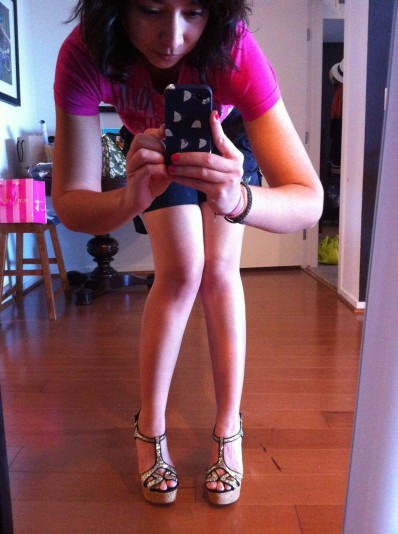 Life, it seems, is different on this side. The leaves don't change. The breeze doesn't chill. And fall fashion is something of a store-displayed myth. I purchased my obligatory wool items in the hopes that I could recreate a life I once loved, but as the sun continues to shine, perhaps I must accept the truth of my newfound glow. So, the glitter of the Miu Miu sandals sparkles into October. But, as it's fall, I'll throw in a twist: I'll play with pattern.
Temperature demands that the sleeves stay short, but I'll mix up the plaids and dots and camos and animal prints with reckless abandon. Just because I've welcomed a little warmth into my seasonal spell, it's doesn't mean I can't still fall for the magic of this heavier time of year.
And it doesn't end at pattern-mixing. Everything gets a little messier in the fall, kiddos. The hair gets pulled back, and the flaws become the strengths. I embrace the breakdown within the fall. It becomes…..my thing.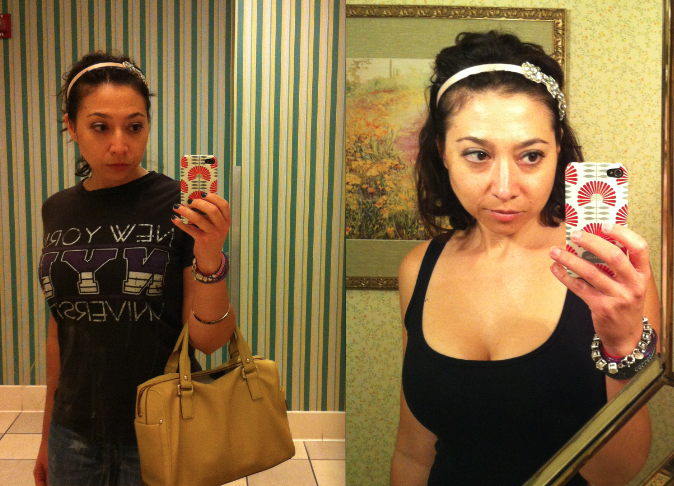 So, despite the brightness of the light, the ambiguity of this transitional time settles in. Patterns get mixed up, persona gets messy, and a dash of glitter gets thrown in. It's my first sunny fall in 15 years. Forgive me, friends, if it's a little confusing.