July 31st, 2012
Well, the month opened with Danny's birthday and ended with the launch of his new California-inspired clothing line, Collective Los Angeles. In between, however, I stopped sharing my experiences with you. So, because the pictures are more exciting than my thousand words, I'm going to take you on a brief visual journey through my July: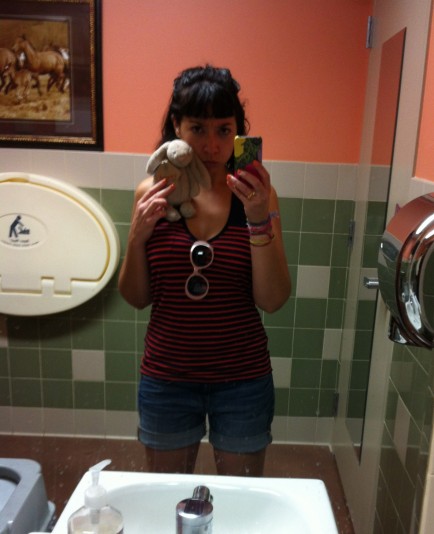 Tweed Bunny and I went on a road trip to Prescott, a town in Arizona north of Phoenix and usually cooler. I said "usually." We didn't have fun. We had gone for what we imagined would be rest, relaxation, solitude, and inspiration. Instead, we were met with a 4th of July parade in a very patriotic town. At the coffeeshop where I had hoped to hide away and pen the next great American novel, I asked the barista if it was always so busy.
"This is our busiest day of the year," he responded.
"Just my luck," I said. "I was hoping for a reclusive writer's retreat."
"Try New York."
Perhaps he was well-versed in irony, or perhaps New York has changed significantly since I last wrote a check to ConEd, but suffice it to say the month was off to an exasperated start.
But that is the Chanel June color-of-the-month on my nails. Details.
Speaking of details, I've been liking the color blue lately. This is a new thing. And apparently I'm collecting fortunes where the 2L business cards used to reside.
Grace is settling in to the new apartment, and I'm making efforts to unpack. Yep, that's your old friend, the pinball machine. The chair is Mitchell Gold, and the throw is Missoni for Target (and it's a baby blanket).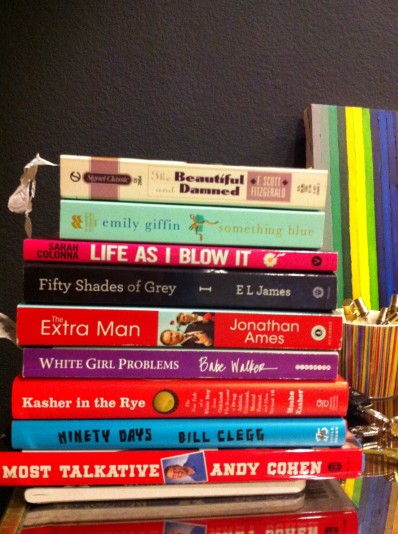 I read a lot. And there's been a lot of TV. And now the Olympics!
The J.Crew umbrella continues to serve me well. Madewell on the left. Crewcuts on the right.
I wear a lot of hats so that I don't have to worry about my hair. Incidentally, I wear some version of patterned Current/Elliott jeans every other day, so get ready for those green polka dot friends or their mustard brother or their plaid cousin to show up again.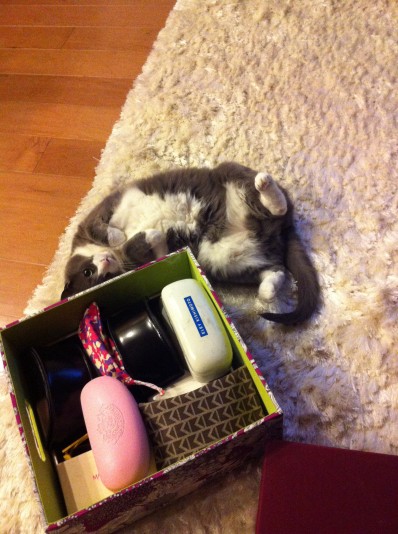 I thought that I had lost all (ok, that's half) of my sunglasses in the move. Grace found them.
We get a lot of haboobs here. Is that the plural of "haboob"? I feel like it should be "habi." Or "ya habibi," which The Countess taught us means "darling." And speaking of Bravo TV and storms, it's time for me to close out July and watch last night's Real Housewives of New York before the haboob roles in and I settle in for 6 hours of women's gymnastics.
I'll give you more pictures in August, ya habibi.