December 1st, 2011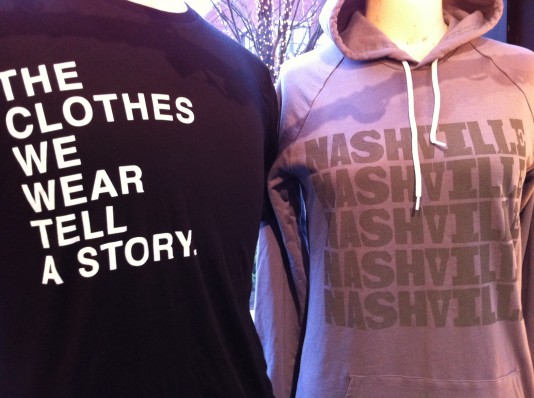 With one month left, it seems only appropriate that we begin a little two elle retrospective, but this time we want your help.
Our Good & Fair t-shirts (still great holiday gifts and now on sale. just sayin.) beg us to remember that there's a story behind every wardrobe, and we couldn't agree more. My story plucked me out of Manhattan and set me here in Nashville. It plunged me down a rabbit hole and began the journey that you've all been a part of with me. This journey, while thrilling, took me away from the worlds I knew and asked me to create a new one. I've missed a best friend's wedding, and I'll miss another in a week. I've sold clothes for 10 out of my last 15 Christmas Eves, and I'll do so one last time for you. With the sacrifices, however, came great joys. I've been afforded the opportunity to dream. I've turned a white box into a wonderland. I've found a staff that makes it so that I can't take a day off, because I don't want to miss a day of their company. And, of course, I've created the bunny and Nashville shirts that are now filling my closet.
So, here's what, bunny lovers: SHOW US YOUR TWO ELLE! Send pics of your faves to info@twoelle.com with perhaps a couple choice words, and your story will be added to ours.
You've been listening to ours for all these years, but now we want to share yours! TELL US YOUR STORY!