July 2nd, 2011
A Birthday Blog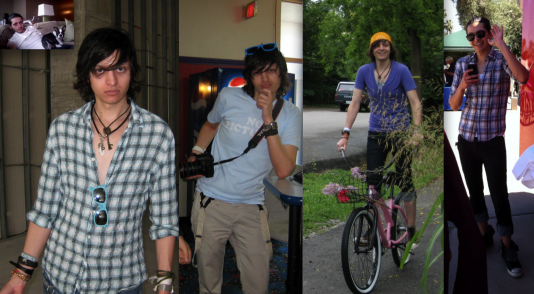 What do you get for the boy who has everything?
I already got him that towel with a human outline so that your top parts never touch your bottom parts, and he already has the cute little dog and every color of Converse ever manufactured. So, I'm left with no choice but to give him the most coveted gift of all: a mention on the 2L blog.
OK, in truth, this is of very little honor to him. He concepted, designed, and taught me how to use the blog, and he even has his own password, so really he could have written all of this himself. So, I'm turning to you, my loyal blog readers, especially the celebrities (I'm looking at you, GP!), to make his birthday a special one.
THE MISSION: HAPPY BIRTHDAY, @dlowe72!
Let's blow up his twitter so that his phone is chirping with birthday love all day long! And here's an added incentive: whoever delivers the best Danny birthday tweet will win a piece of 2L-exclusive couture (Couture? Am I using that word right? Would that Alexis Bellino could help me out. Maybe she'll tweet Danny!).
Ready, set, go! Tweet @dlowe72 birthday love all day long!!!!