March 31st, 2009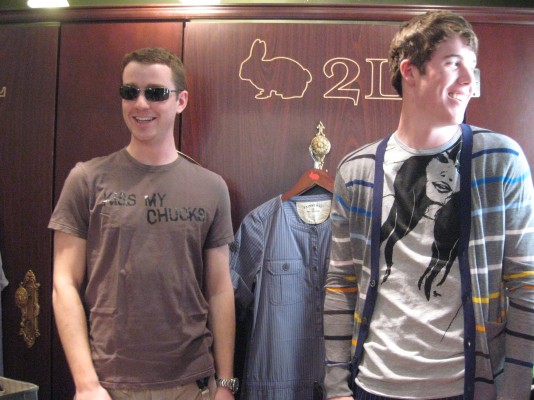 Get ready, Vandy; two elle hits your runway tonight!
The fittings are done, the models are prepped, and tonight we'll be out in all our glory at Vanderbilt's annual Fashion for a Cause. Doors open at 7 in Vanderbilt's SLC ballroom, tickets are $10, and a number of stores around town will be participating in the fashion show to benefit Nashville Cares. 
And the fun doesn't stop there! Bring in your program (because we'll support anyone who supports the cause!), and shout out the password (CAUSE) to receive a 20% discount on any of the items in the fashion show.