March 13th, 2014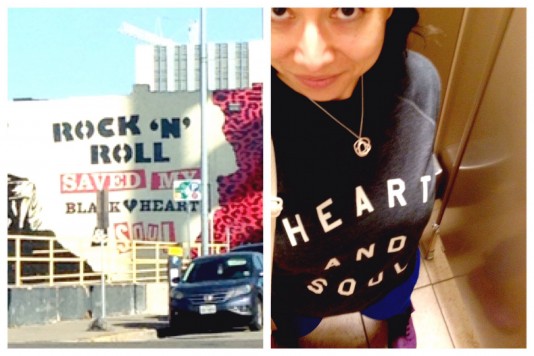 Because everyone is talking about South by Southwest, I suppose I'll share my tales from that ONE DAY my mom and I explored Austin during our Texas trip. Sure, we had very limited time (like we didn't even stay over night), but I'm pretty sure I hit Austin's best and brightest.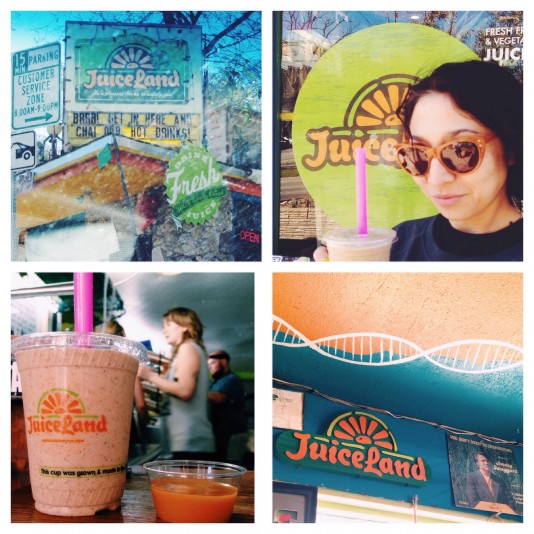 We started our Austin day with Juiceland. It came highly recommended by a friend who knows that I run on 2 things: protein-enhanced, immunity-boosting beverages and coffee. She was spot-on. Juiceland was perfection.
For coffee, I recommend this place: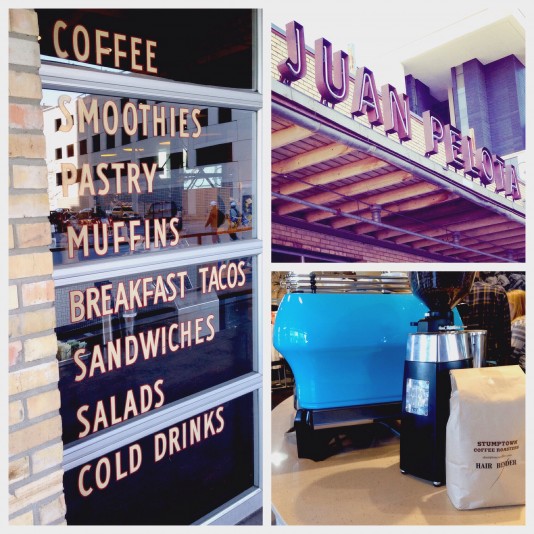 Juan Pelota. I'm now convinced that I have an internal GPS for hipster coffeeshops. I found this place on my own, and when I saw their sign, I knew it was home. They have a custom-painted baby blue espresso machine, they use Stumptown, and the barista had spent time at both Crema and Barista Parlor, proving that the hipster coffee scene knows no city limits. If I lived in Austin, I would live at Juan Pelota.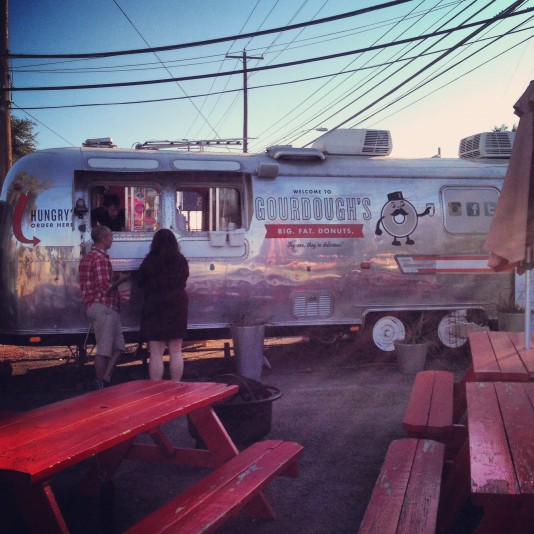 For food, we found Gourdough's gourmet donut truck. Pure indulgence.
Valentines Day was the next day, and I feasted on leftover Gourdough's Blue Balls: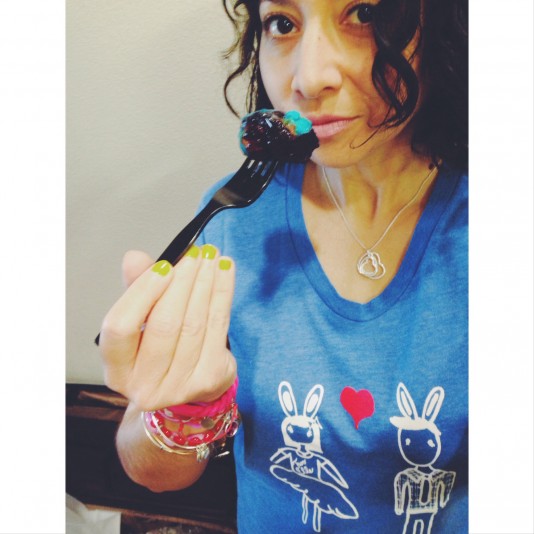 I mean, you can't make this stuff up, which is why Austin is kept weird and why I had to buy a shirt that says so: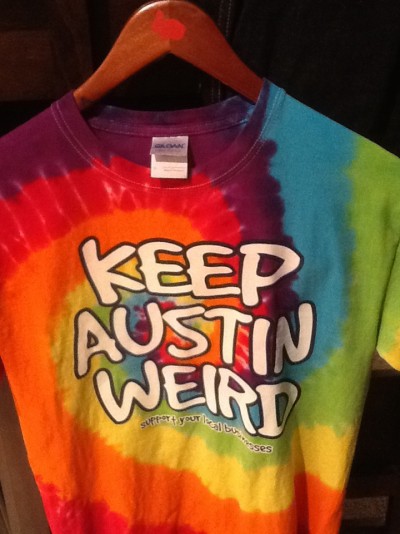 Happy South by Southwest times, bunnies!
I think keeping it weird is a decent policy, and I'm going to keep following the advice of the Kate Spade key chain that kept my car going on that very long, weird day: