April 7th, 2012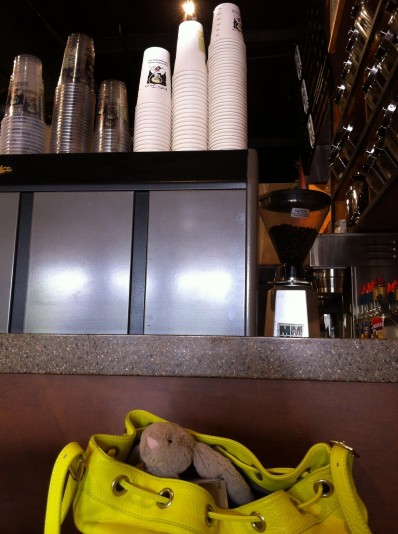 My love affair with Frothy Monkey is well-documented. Together cialis 5mg we made a home on 12South, and its cozy walls housed nearly every would-be-employee interview (and a couple would-be-employees themselves). Frothy staff watched me open my store, move my store, and close my store. And it wasn't just their latte art that made all of those things possible. But here is the truth that I now must reveal: Frothy, you were not my first.
Yes, it's true that while you'll forever hold a rather significant piece of my heart, others came before you. I wrote a good chunk of the first version of my novel at the Starbucks at 47th & 9th in Manhattan. And I experienced the collegiate drama that fueled that first version at Willoughby's in New Haven. But Hava Java in Phoenix is truly where the story began.
I first learned of Hava Java at the beginning of junior year in high school. I hadn't started a major paper due the next day (a familiar scenario, so I cannot explain the panic). My friend Julie told me of this place at 32nd & Camelback where you could get something that would keep you awake all night. In the middle of Latin class, she passed me a scrap of paper with 3 words that would change my life: iced raspberry mocha.
Hava Java was perhaps my first wonderland. It was my escape, it was my reinvented reality, and it was my reunion spot. It was where I spent as many free moments as I could in high school. It was where I would take an elementary version of Adam for chess lessons. It was where I set up a tutoring business during my many leaves of absence from college. It was always the first stop post-airport. And now it seems the prodigal daughter has returned. I've traded in my Monkey for the point of origin. The trade, however, is bittersweet.
The coffeeshop, I'm coming to observe, is something of a neo-rehab. It's a place where people of all age groups, backgrounds, status, and occupation can come together (and let's not ignore the fact that they're brought together by addiction). Relationships form in unlikely places, and secrets surface with greater agility. Some stay in this neo-rehab for longer than others, and some find a need to return after being away. For the sake of the metaphor, we'll protect anonymity, but suffice it to say that my return has me rethinking the book I'm writing and itching to write about the "patients" I've found back in "rehab."
One thing, however, remains true: there's no rehabilitation like a little Monkey love. Sometimes settling into your new home makes you remember your old one even more fondly. It breaks my heart to look over at the espresso machine and not see Dylan, and Drew has been present for every quasi-date I've experienced in the past 2 years (not that there were many, but still). I even downloaded the Black Keys, because that's what Frothy tweeted that they were listening to right now.
So, yes, I am newly rehabilitated, but here's the lingering message to my dearest Monkey: I never said goodbye to you. That was intentional. Some goodbyes are too hard to say. I'll just look forward to the next time we say hello.