January 16th, 2014
The First 15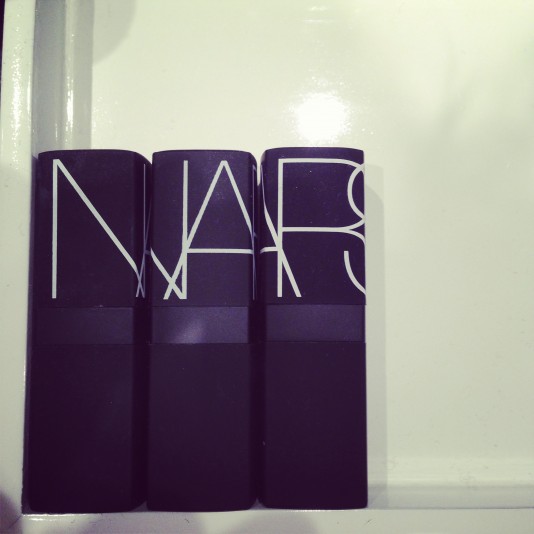 OK. So, I suppose if you're trying to create a universally appealing pop culture nostalgia moment, you shouldn't choose a show that only lasted one season. I really thought that Jordan Catalano had touched so many lives, but I've now spoken to representatives from SO MANY AGE GROUPS, and no one knows who he is. My sage Isabella (age 12) encouraged me to sprinkle in a little 2014, so here goes: a fast and loose version of my first 15 days of 2014.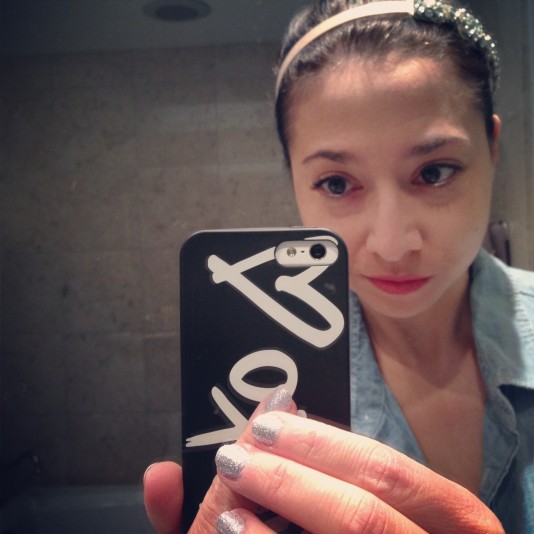 Makeup has re-entered the building. When we went makeup shopping and I dumped too much knowledge on her, Isabella thought it was insane that I knew (and owned) so much but wore so little. Look, I've been on a break and have become a bit of a Nike queen, but point taken. Makeup is back. For Isabella, and really for good, clean fun. Plus, my brother Danny is working for violetgrey.com, so it's becoming too present to ignore. Oh, and that's Chanel on the lips and Marc Jacobs Glinda on my nails.
Although my proverbial palette runneth over, one makeup item was missing: another Nars lipstick to complete the display pictured above. I think I started functioning as a merchandiser when I first joined the Anthropologie team in 1999…..and I never stopped. Even in my home, I'm merchandising displays. So, problem solved when Mom and I got matching Guy Bourdin Nars lipsticks in Last Tango: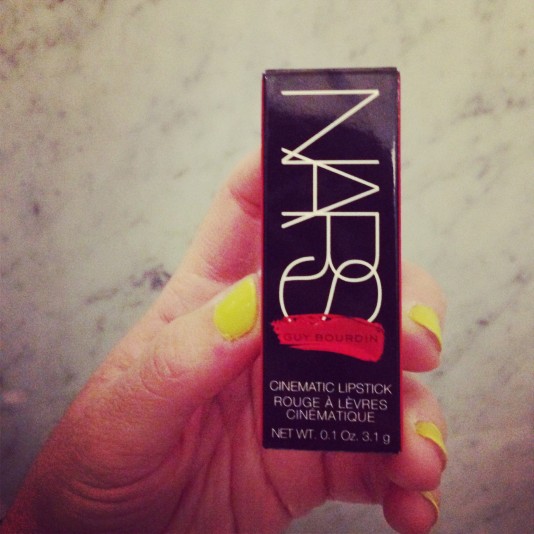 These first 15 days also have me a little obsessed with and inspired by Rachel Antonoff. She first had me when she collaborated with Bass, but I'm currently loving my new El Royale sweatshirt: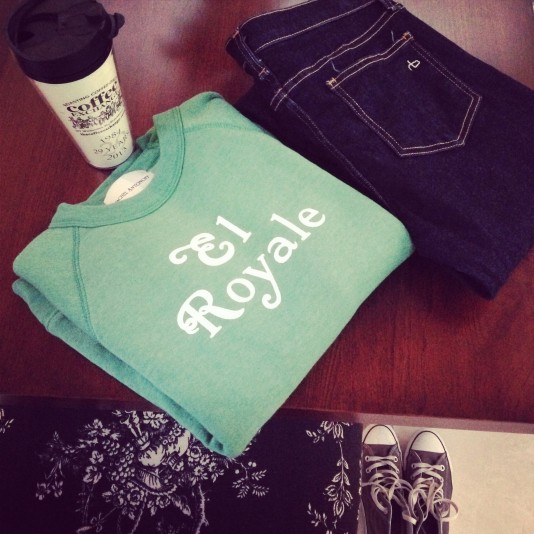 I even wore it to my community college moment (more on this as the story develops; it's only the first 15!):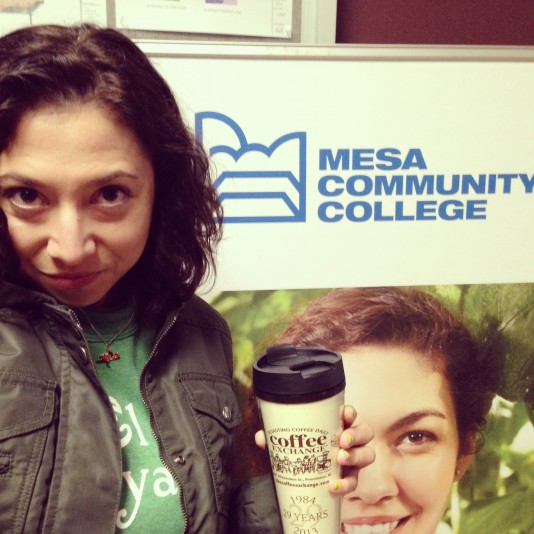 HOWEVER, while at community college, I was pleasantly surprised that their bathrooms matched my Marc Jacobs Lux nails (Yes, I judge a school by its bathroom, among other things):
So, there you go, kids. It's been a busy 15, and I'm kind of exhausted. Oh, and I bought myself a Rainbow Loom, because no one took the hint even though it was the ONLY item on my Christmas wish list.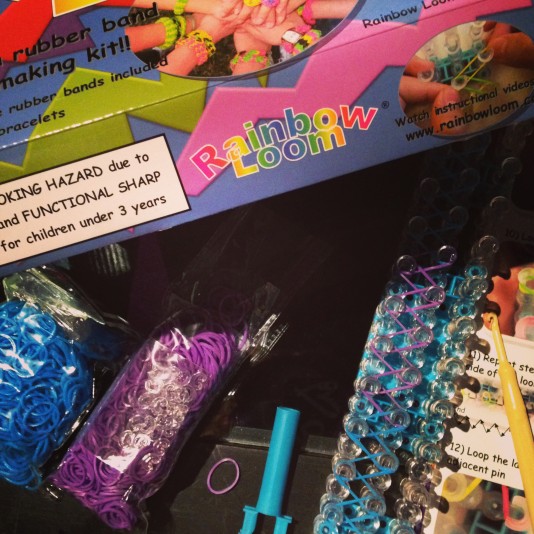 Spoiler alert: Rainbow Looms are more complicated than I'm comfortable admitting.
So, 15 days in, and 2014 is looking colorful and inspired, just the way I like it. And as a final note, these are saddle shoes, Isabella. Playful girls like me wear them on days when we have to be fancy!