November 11th, 2012
The Writing on the Wrists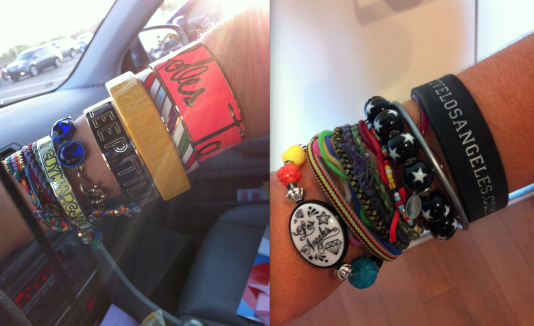 When all else fails, I can generally rely on my wrists to tell me where to go. As my last post indicated, on game days they lead me home and straight into the Suns arena. But on non-game days, I require added inspiration. Sometimes they tell me that there's no sleep til Brooklyn. Sometimes they tell me to join my brother in Collective Los Angeles.
Sometimes I let Marc Jacobs remind me that veritas inlustrat (truth enlightens), or I let Cartel remind me where I can get the best cup of coffee in town.
But my current favorite: the pink Kate Spade bangle from the top left photo. It says "Toutes les filles sont folles."
Google it.
Live it.