December 11th, 2011
Sunday B & B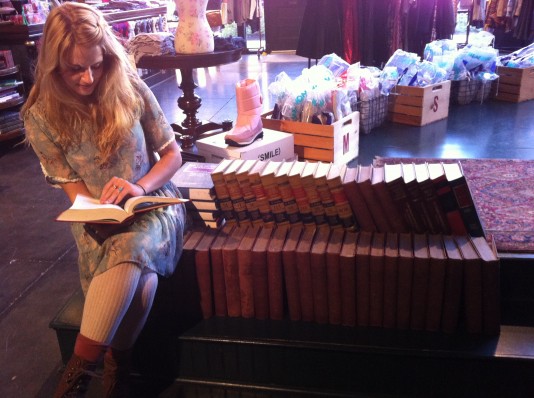 As we prepare to Bid our aBode farewell, we're going Back to Basics. With But 2 weeks left Before goodBye, I'm engaging in my own celebration of my favorite things. This Sunday celebrates my favorites in a classic B&B: Books & Becca.
As the road Begins to Bend, we Better appreciate our Basics. For me, Books have always functioned as something of a Ballet Barre. They Bring me Back. They remind me who I am. And they show me the way to move on. Becca, a Balanced combination of Beauty and Brains, has Begun to function like a Ballet Barre herself. Although she entered my life as a Barista, her powers of inspiration and compassion far exceed anything a soy latte could conjure. This journey would Be significantly less meaningful and less personally successful without this B standing By my side, encouraging me to Be Brave and Be Better. In short, Becca has Become a Basic.
So, this Sunday, join us in celebrating the Basics that make Two Elle what it is. You can Buy the Books, but noBody's taking my lil B!