December 5th, 2011
The Long Goodbye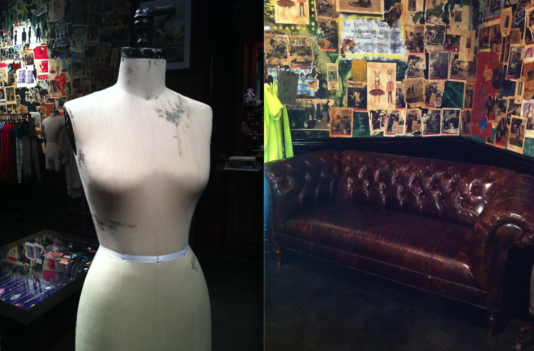 You heard it here first; Beatrice has left the building.
Like all of us will be soon, she has found a new home (and rest-assured, dear friends, that it's a good home). Regardless of the circumstance, it was a sad goodbye.
Things are moving fast, and racks are rolling out of the store on a daily basis. The $10 bins are becoming empty, the mannequins are finding new homes, and bit by bit the pieces that defined our space are lining the shelves of your own homes.
Who will we say goodbye to next? Our bet is Chester. He came to us in the fall of 2009 straight from Mitchell Gold. He's an 80″, distressed leather moment of luxury, and he could be yours for $3500. Come visit him, or email info@twoelle.com with any questions.