November 24th, 2011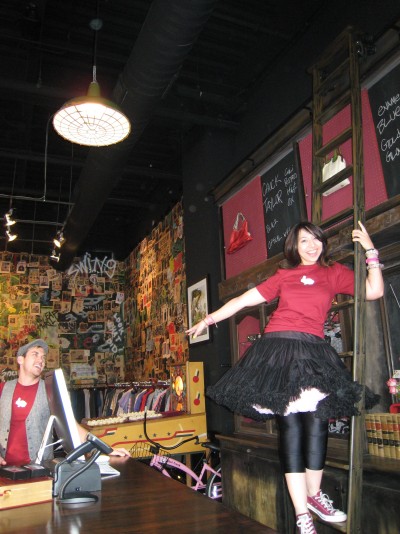 Friends,
When I set out on this journey, I knew that I was building something, but I've come to learn that instead of building a clothing store per se, I was building a home. What I've help me write my essay realized since announcing the closing is that this wasn't just a home for me. Today, I give thanks that I was able to build a home for you, too. You've all helped me realize in this past week that far greater than the loss of a clothing store is the loss of a place we came to call home.
The staff that stands with me today came from various places (ok, 1 from American Idol and 2 from Frothy Monkey), but I'm so thankful that this is the home they settled in. Sometimes you hire people because you need to fill a time slot or because they're "right" for the job. And then sometimes you hire them because they beg you while they make you coffee or because they were on one of America's most-watched television competitions. I can promise you, though, that I never anticipated that those 2 exceptions to the hiring rule would be the ones holding my hands at the finish line.
Ricky & I have spent the past week doing what we do best: blasting showtunes and prepping the store for the final sale that will launch tomorrow. There has been heavy lifting, heavy red-lining, a couple of tears, and a lot of laughs. That is the home that I'm thankful for, that is the home that I will be sad to leave behind, and that is the moment that I will take home with me. However, if life were only moments, then we'd never know we had one. Thank you for our moment, and let's make it last until the end.
xoxo