July 9th, 2011
Introducing MJ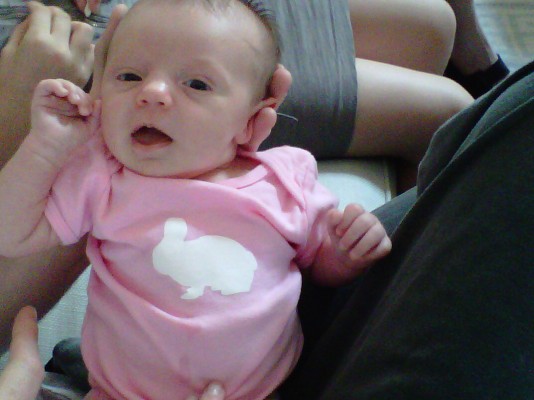 Because we've been talking about birthdays and family and love, now seems like the perfect time to introduce the newest, tiniest 2L bunny: Margaret Jane.
Once upon a time, in a city known as Manhattan, Rachel and BFF Nancy shared an Upper East Side apartment. Eventually, as most young girls do, they grew up, covered the nation, stayed in each other's hearts, and began to create families of their own. While Rachel has a proverbial family of wonderland bunnies, Nancy and her husband Matt welcomed this darling little lady into the world this May. She may be new to the world, but rest assured that with an "aunt" like Rachel, this little MJ will always be fabulously attired.
And while we're on the subject of new family members, check out Mary Grace in The Family section under our About tab. Little MJ may be too small to hold a hanger, but MG is settling into this 2L family beautifully.