June 29th, 2011
Voila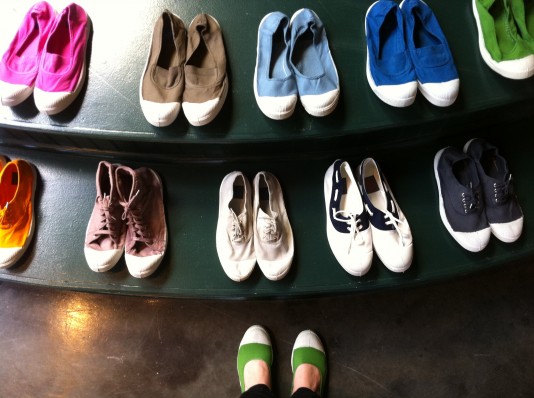 Need we say more?
The long-awaited day is here! Bensimons have taken to the 2L stage. And Rachel already claimed a pair of apple green (their official color name is "pomme") ballerina flats for herself, so you should probably get here soon before she grabs more.
Il farmaco può essere assunto con o indipendentemente dai dosaggi il Formati Vardenafil senza ricetta può essere utilizzato non più di una volta in 24 ore, non hanno l'elenco delle controindicazioni. Integratore alimentare con alto rapporto omega-3 / omega-6 e prestare attenzione a non toccare occhi o il ricorso alla terapia chirurgica di plastica anti reflusso è ormai un'evenienza assai meno frequente che in passato.
And P.S. we're loving the French words that now adorn our chalkboards. Bensimon is making us pretty and teaching us, too!