April 15th, 2011
From Portland. To Nashville. With Love.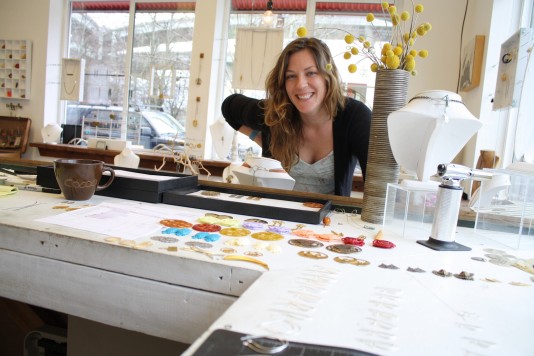 Friends, earlier this spring a beautiful thing happened: we met Betsy and Will. Based in Portland, they were hitting the road with their jewelry line, Betsy & Iya, and they thought we'd be a good fit. We checked them out, and we very much agreed. Perhaps it's because Betsy makes everything herself, perhaps it's because the pieces are so fun, perhaps it's because we have a thing for Portland, or perhaps it's just because Betsy and Will are so wonderful. For whatever reason, we've welcomed Betsy & Iya into our lives, and we couldn't be happier! Above you see Betsy working on our first collection with them, but click on More Pictures as we take you on a Betsy & Iya photo extravaganza!
Betsy at work/play. And it's all sterling silver!
Betsy & Will. So cute, right? We had no choice!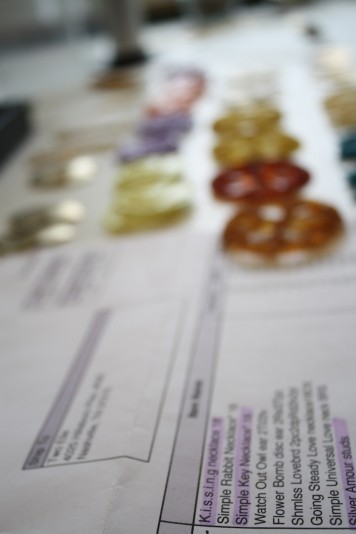 Our order in the Betsy & Iya workshop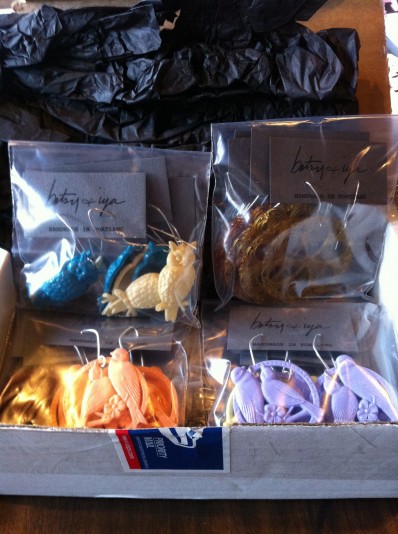 It arrives in Nashville!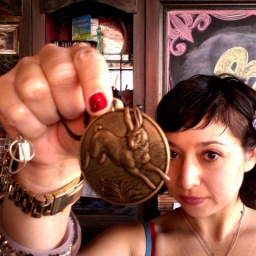 Of course!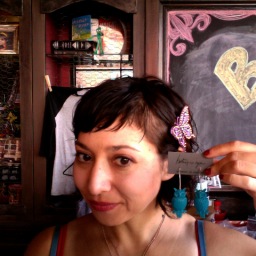 And because we know you love owls!
It's a 2L/Betsy&Iya/Tarina/MarcJacobs animal collective.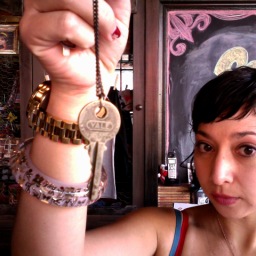 She even made a key necklace with the name of Rachel's alma mater. Intentional, right?
The animals find a new home.
And a collection is born.