September 14th, 2010
Everything Is Better in Aster Purple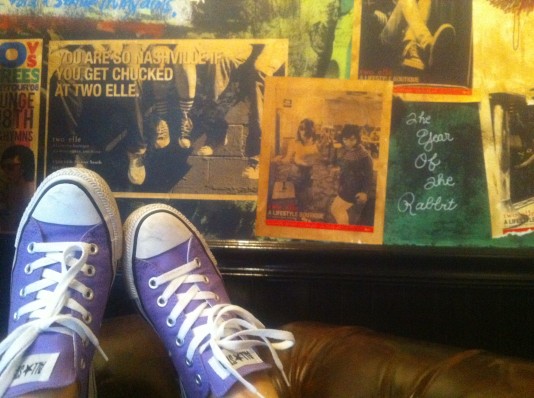 Fall can be a gloomy time. Before there's even a chill in the air, the sky looks grey enough for us to wrap a scarf around our neck when we leave the house.
We've traded in shining suns for falling leaves, and even if we're not going back to school, we still find ourselves gravitating toward fall's moody hues.
So, here's a suggestion: aster purple. Rachel decided to combat fall blues this morning with aster purple chucks. And it worked. As it's our favorite season of the year, we're ready to fall, but we find that a classic pair of chucks ensures that we'll always land on our feet.