July 9th, 2010
More Than Just a Louis Vuitton Bag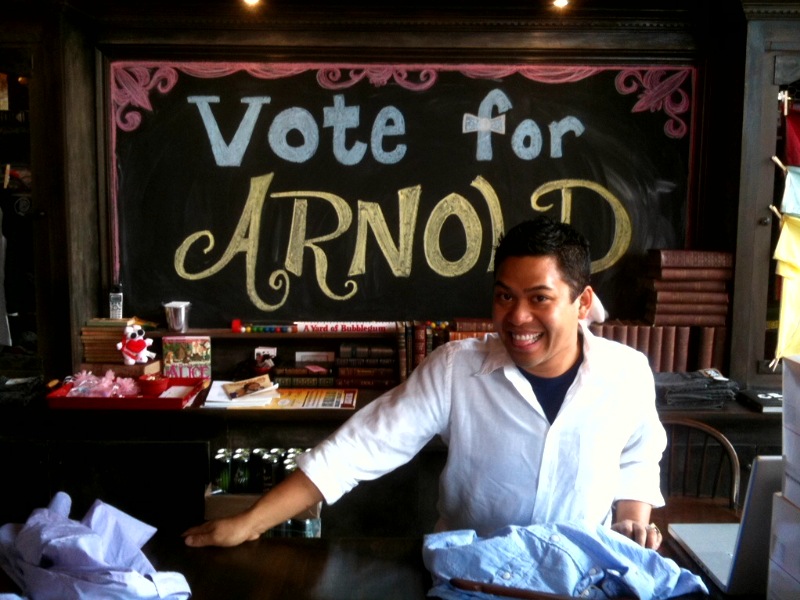 Friends, we've observed the requisite mourning period, and we're now ready to talk about it.
This week on Top Chef, our dear Arnold Myint met an untimely elimination. After yelling at our television, we contented ourselves with the fact that Arnold did exactly what he had set out to do. He added panache and a hint of Myint to every challenge he faced, never compromised himself, took home a challenge victory, and surely proved that he is "more than just a Louis Vuitton bag." And here's the best part: even though he's packed his Louis knife bag, we can still keep him in the game. For the time being, we can make like Tom & Padma and visit PM, Cha Chah, and Suzy Wong's to judge for ourselves. Then, when the time comes to vote for Fan Favorite, we can all rally behind Arnold to make him the fan's choice.
You'll always be our top chef, Arnold!!!
xoxo