March 20th, 2010
Happy Birthday, Mikey! xoxo, Frank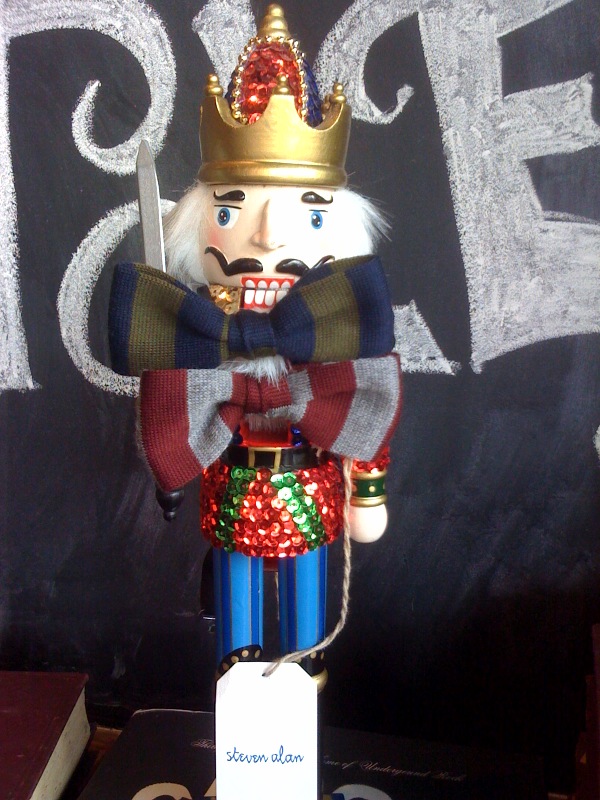 It's brother Mikey's birthday!
Frank (our nutcracker, who, yes, remains a 2L staff member despite the change in season) has decided to dress it up in Steven Alan bow ties to celebrate. To most of you, March 20 means that spring is finally here. Well, given the shining sun at the Hill Center, we believe that is true, but to us March 20 means that it's Mikey's birthday, and that's reason enough to rejoice.
Happy Birthday, Miko!