February 9th, 2010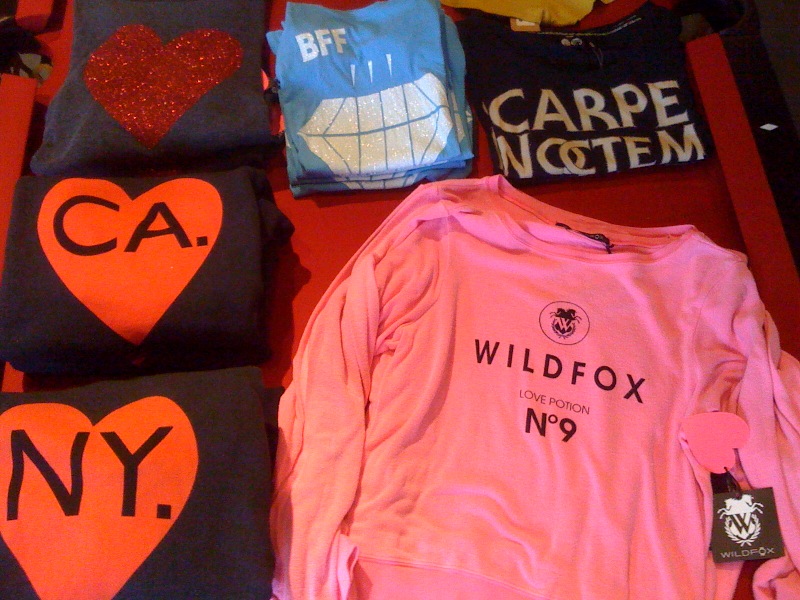 We've recently learned that Valentine's Day is a holiday that makes hearts across America ache. Sources tell us that it's a holiday that puts undue pressure on boyfriends and makes single women everywhere feel alone.
This "new" version of Valentine's Day baffled us, friends, because we never learned that lesson. We blame our parents. They taught us that Valentine's Day was a day that celebrated chocolates, giant hearts, the color pink, and any type of love that exists out there. So, if we may be so bold, we invite you to celebrate THAT version of Valentine's Day this year. Single or coupled or anywhere in between, we invite you to grab some chocolates (or better yet, bring us some!) and throw on a Wildfox tee that celebrates New York, California, your BFF, or a simple giant glitter heart.
It's been a tough year, Nashville. It's time to celebrate love!