January 29th, 2010
Top 5 Reasons Why We Don't Need a Snow Day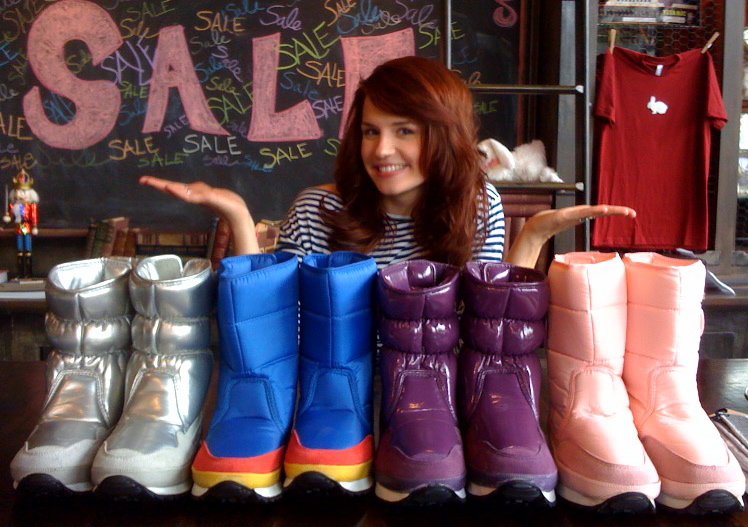 1. We actually kind of like it here. Truth be told, covered in snow or not, we enjoy our little wonderland and see no reason to attempt to get out of work.
2. We actually kind of like you, too. Perhaps you have the day off today due to these wintry conditions, and we'd like to be the brave little souls here to make you happy!
3. Snow is beautiful! Although we love the look of a sunny, bustling day at the Hill Center, we're kind of enjoying the white glow that today has bestowed upon us.
4. Our store is beautiful! As January draws to a close, our winter sale is almost over, and we're not going to let the snow cut it short!
5. RUBBER DUCK SNOWJOGGERS! Really, that's the secret to our success. Snow can't stop us with these guys on our feet!