September 5th, 2009
V O T E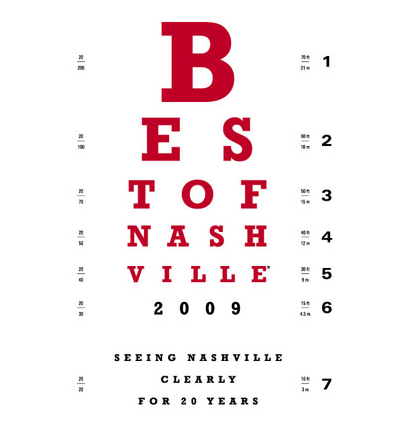 Dear friends:
It's the beginning of a long Labor Day weekend, and we know you're looking for something to do. So, if you feel like taking a little time to yourself to cozy up with your computer, we've got the perfect plan! Click on this link:
http://polls.nashvillescene.com/polls/nvs/bestof09/
That'll take you to The Scene's Best of Nashville poll for this year. Now friends, you will hopefully remember that we've made quite a mark on this poll in the past, picking up nods for Best Women's Clothing Store, Best Men's Clothing Store, Best Place to Buy a Gift, and ….. Best Place to Meet Single Women!
So, this year let's see if we can do even better with our new Hill Center location! May we suggest Best Place to Shoot Pool? Or Best Place to Hear Live Music? Or Best Local Blog (duh!)? And friends, at the very least, help us give a shout out to Britten, Stephen, and Ricky by naming us the Best Place to Meet Single Men!!! Oh, and Best Place to Meet Intelligent Women and Men???? Now, that one just goes without saying…..