June 2nd, 2009
What's Happening at the Hill Center?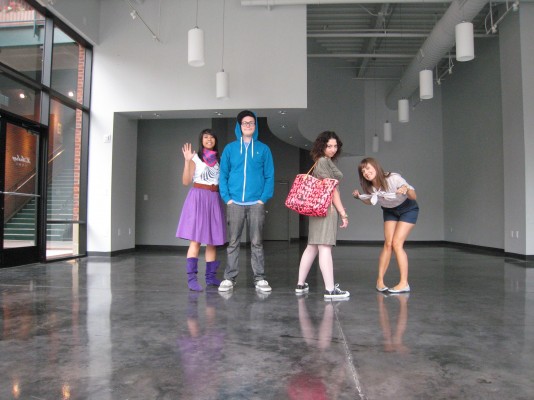 Perhaps you've been to the Hill Center at Green Hills lately and noticed a change. Perhaps there's a fresh excitement in the air. Perhaps these four are playing in this currently vacant space. Perhaps said currently vacant space is now lined with two elle ads. And perhaps, friends, we're proud to announce that said currently vacant space will be our new home!
There is much work to be done, and we'll of course keep you posted here as we do fun things like install fitting rooms and paint walls. For now, keep visiting us here, visiting us on 12South, and join us in celebrating this truly exciting moment in our story.