January 8th, 2009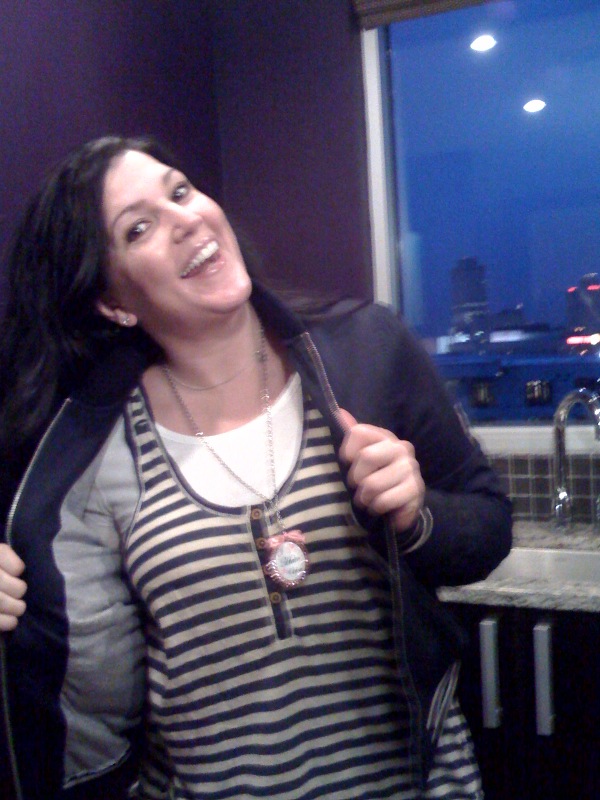 OK, so maybe she's a little blurry, but that's only because Kellie loves her 2L merch so much that she can't help but dance about! Yep, that's a Tarina Tarantino necklace, a Converse by John Varvatos tank, and a Converse by John Varvatos jacket!
What you should also know about Kellie is that she's currently one of the front-runners in our 2009 Resolution contest. There WILL be a prize, friends, so if you want to take Kellie on, post your resolution as a comment on our January 1 blog entry, and we'll announce the winner at our party Thursday night.
Oh, that's right, PARTY….THURSDAY the 15th….crazy deals….more details later. But what we'll tell you now is that if you submit a resolution, not only are you in the running for a prize Thursday night, but we'll let you pre-shop the sale all week! So, start resolving!